Purchaser (gender neutral)
EURES GmbH is a dynamic organisation that inspires its customers with bespoke solutions characterised by their innovate force coupled with extensive know-how. As a wholesaler and importer, we are able to spot trend-setting products in the consumer electronics sector at an early stage and market them in successful sales drives or as part of the product ranges of leading retail corporations. At the same time we support our customers right from the product conceptualisation stage through to sales and distribution. A qualified and highly motivated team is the foundation of our success.
In order to further develop our successful course, we need you in the role of
Purchaser / Productmanager (m/f)
Your responsibilities:
Implementation of product group management: market monitoring of trends and topics, establishment of benchmarks, development and introduction of product group strategies
Conducting negotiations with suppliers regarding conditions, quantities and prices as well as creation of delivery schedules and quality assurance agreements
Active monitoring of delivery schedules and volumes as well as of the current stock in the merchandise management system
Implementation of return and complaint management in the Accounts Payable division
Development, maintenance and updating of the purchasing data in the systems
Development of the procurement processes
Coordination of the project sequence as well as all project activities and ensuring the timing of the sequences
Handling and evaluation of suppliers
Your profile:
You have a university degree (Business Administration) focusing on procurement or a business education with relevant professional experience, preferably in purchasing
You have experience in taking care of suppliers and a great interest in consumer electronics
You have very good knowledge of MS Office and have experience in merchandise management systems
You are characterised by a high level of service awareness and empathy as well as a structured, precise, proactive and efficient way of working
You are fluent in English and have a good spoken and written command of the language
You enjoy working as part of a team, are proactive in your daily work and want to make a difference
Our proposition to you:
A future-oriented environment with innovative products within a dynamic and expanding organisation
A professional and motivated team and a culture of confidence in which you will enjoy a sense of well-being
An exciting job in which you will be given responsibilities and will be able to further your personal development
Appropriate specialist training opportunities and good prospects for long-term collaboration
A fair and performance-oriented remuneration package
We look forward to receiving your application including a note about your salary expectations and availability (start date). Please send the relevant documentation either in writing or by email to the following address:
Eures GmbH
Marco Bräuning
Raiffeisenstraße 30
70794 Filderstadt
Tel.: 0711 758599-16
Email: PV9PXFhIU1RTWn1YSE9YThBaUF9VE1lY@nospam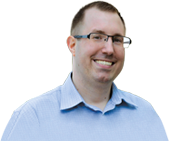 Jens Schmidt
(INTERNAL SALES & PROJECT MANAGEMENT)
"Following my apprenticeship in wholesale and import/export commerce and having gained experience in other companies, I got the chance to join the EURES team as a Sales Rep' on the 1st of June 2016. As a result of my enjoyment of the job and commitment within the company, I was given the opportunity to take on the management of our Internal Sales Service and to obtain my Trainer Certification.

My decision to join EURES has really paid off for me. The corporate culture and the support I get from colleagues and the directors is outstanding."