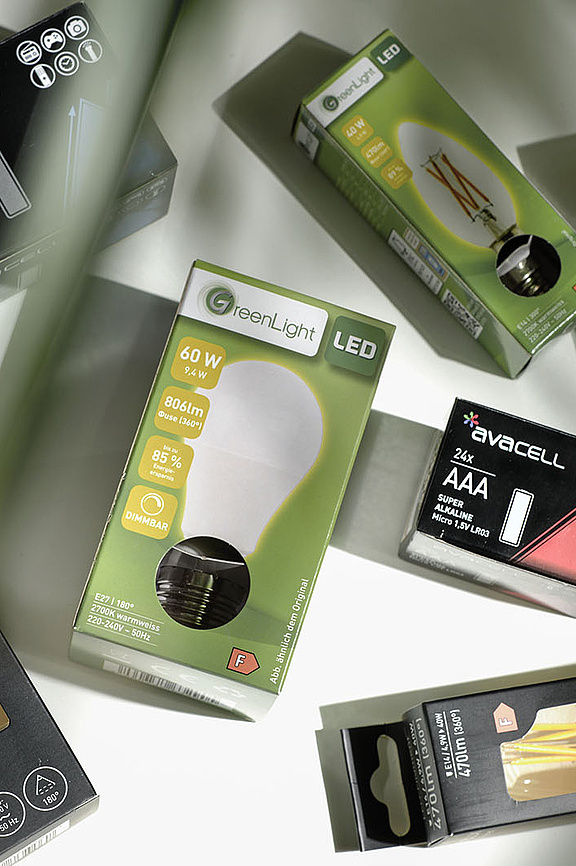 Products
Sustainable, innovative and unique – our own brands.
In order to develop the top-quality products of our own brands in the areas of lighting and energy, our experts from the purchasing, sales, project management, quality assurance and marketing departments are working hand-in-hand with the production departments of leading technology companies.
In our in-house test lab, we regularly conduct quality checks and therefore can guarantee to our customers and the end consumers that our products are safe and work perfectly. Innovative, reliable technology as well as a perfectly matched product and packaging design characterize our own brands and make them unique.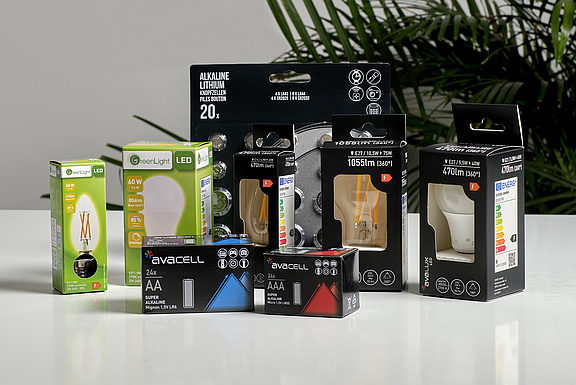 Innovations
Innovative projects have to be fueled by passion and creative ideas. That is why we are working with inventors and take care of the entire project implementation process – from the initial idea to the market-ready product. As a company, we too are dealing with the topic of innovation. For example, we have patented an adhesive technique for our bathroom products as well as a patented packaging solution for our lights.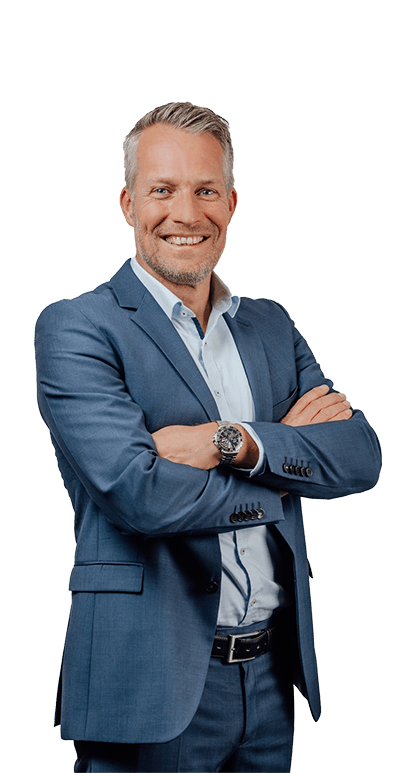 Your concern, our mission.
To us, "full service" means that we are always there for you in person. You need recommendations for your product range? You want to strengthen your brand or need your own product concepts for your point of sales? Then get in touch with us. We'll be happy to help you!
Make contact